Shopping Cart
Your Cart is Empty
There was an error with PayPal
Click here to try again
Thank you for your business!
You should be receiving an order confirmation from Paypal shortly.
Exit Shopping Cart
| | |
| --- | --- |
| Posted by johnnieraz on April 17, 2021 at 12:00 PM | |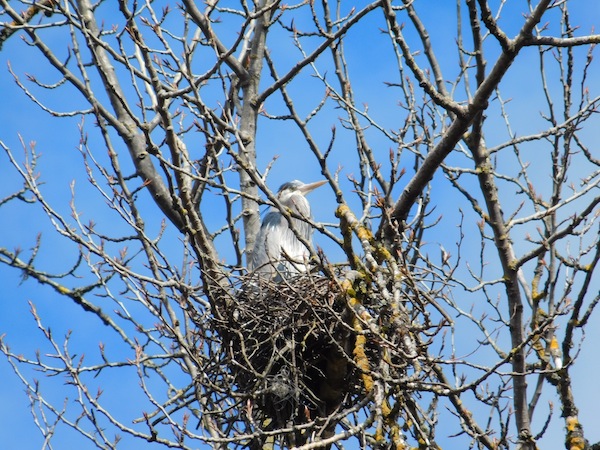 By John Rezell
     Warm rays of sunlight caress my cheeks with the sweet scent wafting off bright pink Plum buds, then swirling in my head as I pedal down along the Willamette River bike path.
     These sensory delights signal the change of season yet, until I see the Great Blue Heron high in the tree with its partner reclaiming its nest, I can't indulge myself with wistful thoughts of spring's arrival.
     Oregon's Willamette Valley bursts to life this time of the year, beginning with bright green stems of Daffodils poking through the earth before unleashing yellow explosions everywhere.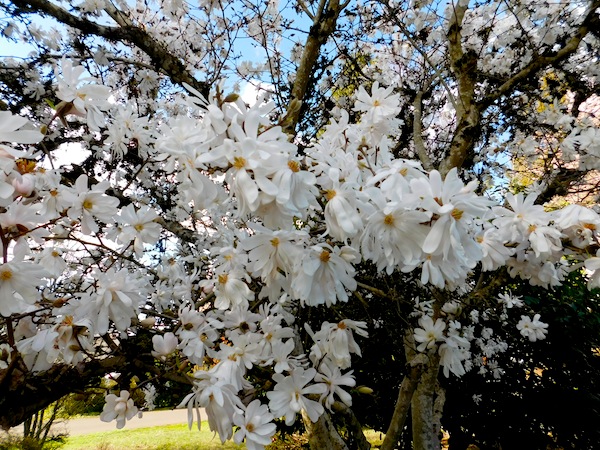 One expects spring to sprinkle down upon us from the warming sun and heavens, yet it defies logic by ascending in the opposite direction from earth below. 
     Shortly after the Daffodils rise the Plums pop, quickly followed by white Magnolia and pink and white Dogwood.
     The process evolves slowly, like a symphony.
     The Great Blue Herons will have their nests prepared well in advance.
     Their chicks will hatch just as the green leaves begin to swallow the view alive until we are left with tiny windows to their home and the clicking sound of tiny beaks snapping together calling for breakfast fills the air.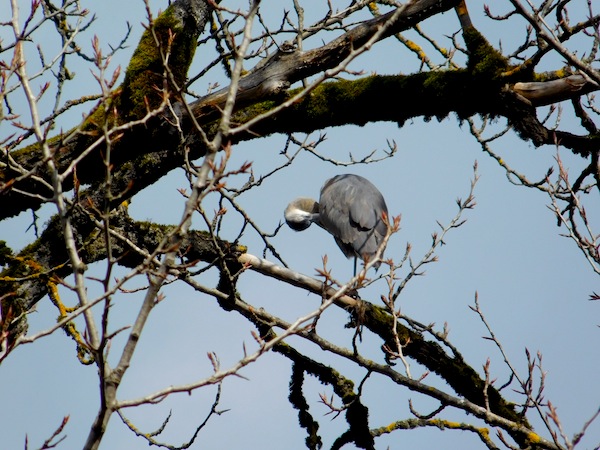 Instead of standing guard in the trees, the Great Blue Herons will be seen patiently wading in the river, ready to strike any fish that innocently swims within reach.
     Soon enough the Mallards will swim with a gang of fuzzy ducklings in their wake. The gangly gaggles of young geese -- reminding any man of his awkward adolescent years -- will graze in the grass under the watchful eye of their Canada Goose parents, who occasionally offer a menacing open beak and hiss as I roll past.
     With any luck, an Osprey will return to the nest that has been left abandoned for the past few years, and I'll feel compelled to put my ride on hold as I watch it patrol the river, soaking on warm spring breezes.
     It's a wonderful time to be here. And the curtain opens, as usual, with the Great Blue Heron.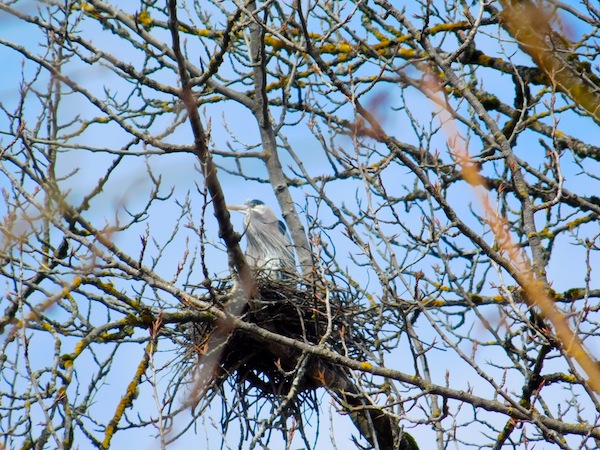 Categories: None
/