Shopping Cart
Your Cart is Empty
There was an error with PayPal
Click here to try again
Thank you for your business!
You should be receiving an order confirmation from Paypal shortly.
Exit Shopping Cart
| | |
| --- | --- |
| Posted by johnnieraz on September 26, 2020 at 12:15 AM | |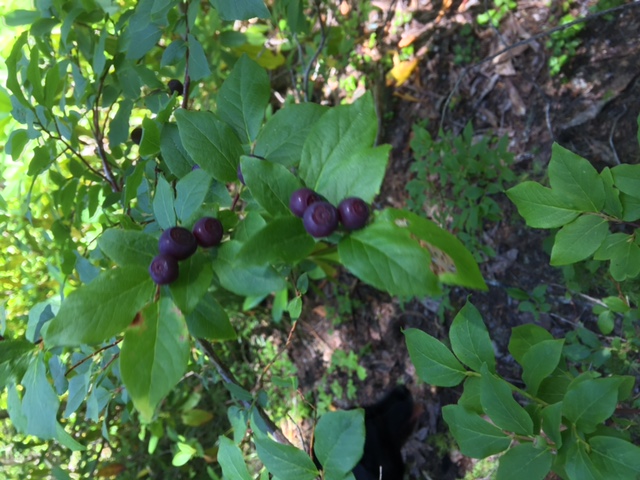 Wild Oregon Huckleberries
By John Rezell
     Exploration emerges as the heartbeat of our summer of chaos, providing the lifeblood to allow my soul to thrive.
     Each bike ride fills my essence with the adventure of discovery, never knowing what lies around the next bend, or over the next climb. In that respect, this summer has found its way to heal.
       As Ridgely and I spent a quiet morning on a calming walk through a small local park, we found blackberries in full force. Having already picked numerous quarts of the wild roadside sweets to stock the freezer, the thumb-size bulbs I plucked from the bush went straight to my mouth.
      The tasty explosions suddenly stirred something deep within. Without thinking twice I whipped out my iPhone and dove quickly into my calendar. Ah, yes, my reminder neared its time to chime:
      We got back into the Santa Fe and rolled toward home, my TO DO list swimming in my head.
      I had plenty to do, but my gut rumbled with a primal scream that sizzled up my spine.
     This is not an option.
     This is a necessity.
     Less than three hours later, we arrived at the trailhead. Ever the optimist, I had four large containers in my backpack. 
      As we hiked to the trail, so many possibilities raced through my head. Oregon summers depend on Oregon winters. Is it really Huckleberry season now? Or was it a few weeks ago? Or in a few weeks to come?
     I could see the trail a bit more dusty than usual, kicked up by the footprints heading in all directions. Might those many searchers from last year already picked this trail clean?
     All I remember is that the real harvest last year sat waiting two miles up the trail. Close to the trailhead, the bushes had been picked clean. Possibly hikers. Possibly wildlife. Impossible to tell.
     This year, just a Usain Bolt sprint in, I found my Olympic Gold. Not just a few Huckleberries. Not just almost ripe Huckleberries.
      No, the perfect Huckleberries — here, there and everywhere — waiting on the perfect day.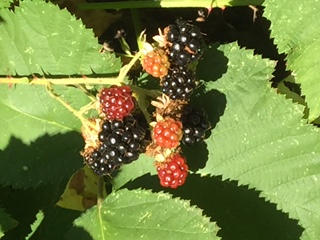 Wild Oregon Blackberries
Categories: None
/