Shopping Cart
Your Cart is Empty
There was an error with PayPal
Click here to try again
Thank you for your business!
You should be receiving an order confirmation from Paypal shortly.
Exit Shopping Cart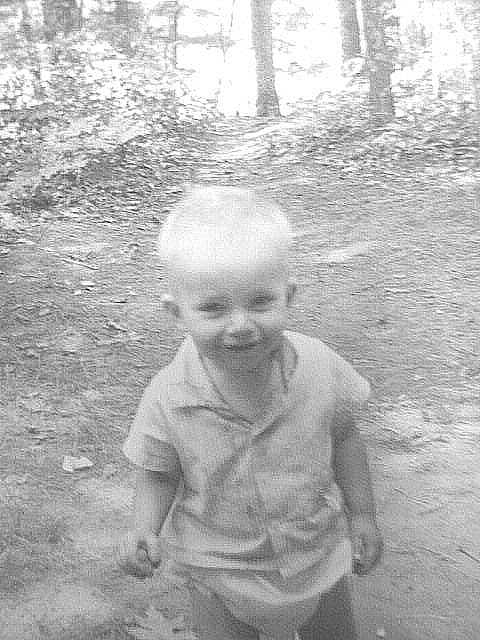 By John Rezell
      I've never felt old.
      Not when the first gray hair emerged.
      Not when my daughters turned 18 and 20.
      Not when I wake up with an ache or pain here and there ...
      Nor when I have to put on my glasses to read the not-so-small-print ...
      Nor when I have to say "What?" or "Huh?" or "Eh?" 50 to 100 times a day ...

      Not even when I woke up one morning and realized both my parents have passed away, ending a generation in our family forever.
      See that kid above? That's how I feel.
      I see the world through those same bright eyes.
      So many things to see, to touch, to hear and to learn. I can't wait to find out what's next.
      They say only the good die young. I say the good feel young when they die.
      They say life is too short. I say life is too long not to savor the simple moments.
      They say a lot of things that I just don't get.

      Thing is, my view of life appears to be so totally different from them. I'm OK with that. It's their loss.
      The Greatest Generation. Baby Boomers. Gen X. Millennials.
      I hear the stereotypical complaints fired from one generation to the next. But I think we're all a lot more alike than different.
      As a journalist covering sports most of my life, I see the different approaches over the course of time.
      I see today how so many kids run away from organized sports screaming.
      Did you know that 75% of kids quit playing organized sports by the time they are 13 years old? And we wonder why obesity seems to be the common bond for all generations of Americans.
      They quit around that age because that's when sports become a job rather than a joy. Parents and kids alike have visions of scholarships dancing in their heads. That's when they get down to business. Time to get serious. Time for the fun-lovers to leave.

      The money we dish out for this madness is crazy. I literally paid thousands of dollars to have two clueless coaches destroy my daughter's love of volleyball. It was painful to watch. Those coaches never batted an eye.
      While those coaches were screaming figuratively for their players to grow up, they were the ones who needed to do that.
      There is a lot one can do with a life. But if life isn't fun, then what's the point?
      I see a collection of generations scratching their heads, wondering what the hell is wrong with kids today. They'd rather be skateboarding or riding their bikes or playing video games than spending a few hours each day at practice with coaches orchestrating their every move.
      What we need is a new perspective on coaching and teaching. Have you ever watched those kids who spend all day with their skateboards and bikes and, yes, video games? They push their limits beyond what most crazy coaches would dare. They work on a trick for hours, days, weeks, months and yes, sometimes years — undaunted and seemingly never devastated by a setback, or two, or 10.

      They crash. They hurt. They dust themselves off and do it again. On their own. Until they get it.

      They don't need a coach telling them what to do or how to do it. They don't need someone reminded them of mistakes and how to correct them. They learn the way humans have learned forever. By experimenting. And that's where the fun lives.
       If I were a youth coach of, let's say for example, soccer. I would take my team to a local high school or college game to see how it is done. To see the excitement and thrill of playing. To hear the crowd.
       Then I'd go to the field and set up the goal. Throw each kid a soccer ball and say go out and play until you hear my whistle.
       I'd whistle near the end of practice, and just leave enough time for them to show each other what they learned.
       And if they didn't quite get it right, well, that's life.
       I wouldn't jump in and show them how it's done.
       I'd leave it up to them.
       They will find the fun.
       They will learn to live.
       And they might never feel old.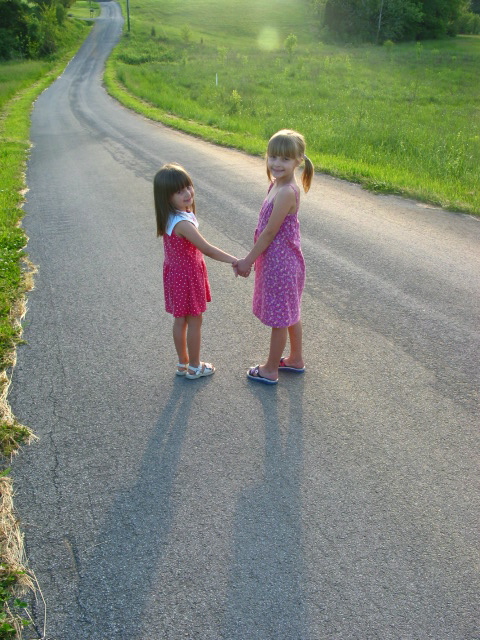 Categories: None
/