Shopping Cart
Your Cart is Empty
There was an error with PayPal
Click here to try again
Thank you for your business!
You should be receiving an order confirmation from Paypal shortly.
Exit Shopping Cart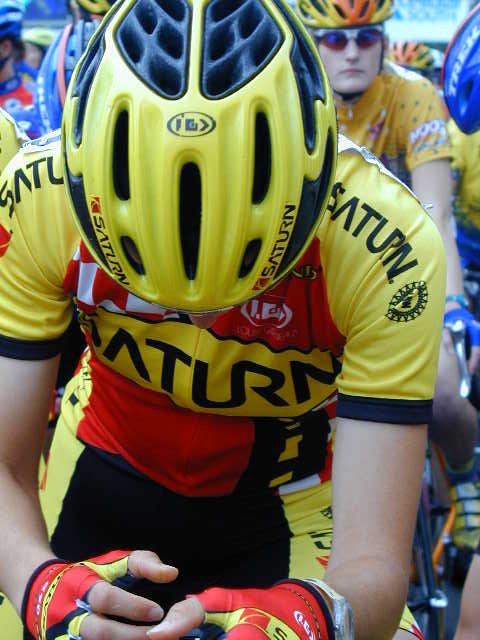 By John Rezell
     Beneath the sea of colorful jerseys hearts beat in a cacophony of rhythms, some chirping at the rate of a hummingbird, others the leisurely pace of a sloth.
      Behind dark sunglasses eyes sparkle with anticipation or glaze with dread. Each glimmering racing bike carrying a countless chest of memories and dreams.
      Once the gun sounds a symphony strikes its opening chords, soon to erupt into chaos eventually closing on a final note proclaiming who proves best on this given day.
       Since a huge chunk of my FB friends roll in the cycling community, I'm never completely out of the loop. But I don't follow the sport anywhere near as close as I did in the '90s, as a freelancer and later editor of VeloNews.
       So each year when the Tour of California hits the airways I watch while my mind takes a trip down memory lane.
      While revelations have rewritten the history for that generation of riders in the '90s, I'll forever call it the Golden Age of North American cycling. Never before, or since, has the U.S. and Canada had so many top level pros in men and women. That's why I wrote my books.
       With another Olympic year on the horizon, long lost are the epic battles of '92 and '96 for spots on those Olympic teams. The U.S. Trials for '96 were a diabolical test to ensure that only the most worthy don a U.S. Olympic jersey in Atlanta.
       I'll be honest, I have no idea what the current selection process is. I just have this gut feeling that part of the reason we lack the depth and talent that took on the world in the '90s has a bit to do with making life a pinch easier rather than much more challenging.
       As I watched so many cyclists stand at the starting lines in '92, '96 and '00, I could feel the power of their stories, so many of them sharing their insights and insecurities with me over the years.
      It's not one or two stories that stand out for me, but the collective mass. That's why their journeys from '92 to '96 are chronicled in my books, and how and why they impacted me to make me who I am today. To all of them, I say Thanks.

      A More Simple Time: How Cycling Saved My Soul is available on Amazon, Barnes&Noble.com, Smashwords and iTunes

Categories: None
Comments are disabled.
/