Shopping Cart
Your Cart is Empty
There was an error with PayPal
Click here to try again
Thank you for your business!
You should be receiving an order confirmation from Paypal shortly.
Exit Shopping Cart
| | |
| --- | --- |
| Posted by johnnieraz on September 7, 2019 at 12:20 AM | |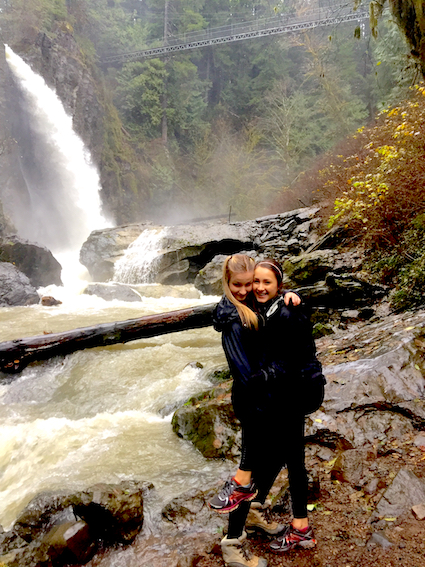 By John Rezell
      My daughter Sierra stepped into my office and deadpanned that she had something to tell me and something to ask me. Which would I like to hear first?
     Since we've been waiting anxiously more than six weeks to hear if she has cleared the in-depth security clearance to land a mechanical engineering job with the U.S. Navy, my choice was simple. Tell me.
      YES! The news we'd been hoping for finally arrived. I lifted Sierra and spun her around, whooping and hollering. Sierra, the mild-mannered engineer, looked at me as if I was crazy, wondering where that came from. I kinda wondered, too.
      Then I realized the true wonder and joy of being a parent. For all the grand successes in my life, this trumped them all. There's nothing — absolutely nothing — that compares to seeing your child make her dream come true.
      More than anything, I'm sure the thrill of validation that our many parental decisions over the past 22 years have paid off sparks my biggest internal reaction.
      Sierra's first night home, when she refused to fall asleep unless she was tucked into my side where she could rest her head on my chest and hear my heart beating taught me everything I needed to know about parenting: There are no master plans or blueprints, you just have to listen to your heart.
      At that point in her first night home I had a whopping 13 hours of sleep in the previous 96 hours. I wedged myself on our couch so neither of us would fall off, I wouldn't roll over onto her, or she couldn't slip onto her stomach.
      I'd dose off in short spurts that were never more than a few minutes. But each time I paused to look down at her, a wave of peace and calm washed over me — more refreshing than a good night's sleep.
      Debbie stayed at home for the first six years, then I took over as Mr. Mom for the next eight. We endured the challenges of being a one income family. We focused their attention on school. We found ways to get gymnastics and volleyball into their lives. And we camped and hiked every chance we could.
      I marveled at how close we've grown, thanks to my years at home. I wish every father would have the chance to experience that close bond that mothers have monopolized for centuries.
       Over the years we've seen hints that we've done all right as parents. Through college, and now beyond, our daughters still want to spend Memorial Day camping and get out on a good old summer vacation road trip.
      And now, they are on the cusp of beginning their real lives.
      I can only think back to the early years, when adults would swoon about the two cute little girls and say things like, "Don't you wish they'd stay this age forever?"
       I'd smile and later tell my girls that, no, I don't wish they'd stay little forever because I can't wait to see them grow up and find out who they would become. It just keeps getting better.

Categories: None
/