Shopping Cart
Your Cart is Empty
There was an error with PayPal
Click here to try again
Thank you for your business!
You should be receiving an order confirmation from Paypal shortly.
Exit Shopping Cart
| | |
| --- | --- |
| Posted by johnnieraz on September 12, 2020 at 3:40 AM | |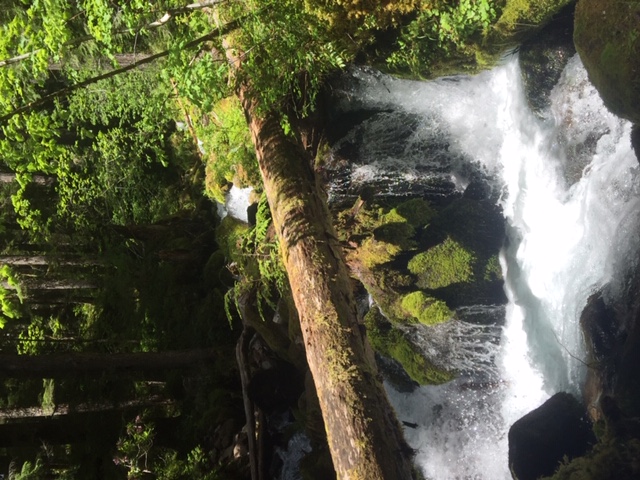 Waterfall on the Breitenbush Trail that most likely doesn't look anything like this anymore. Copyright photo by John Rezell
By John Rezell
      In this most distressing year of our time, Mother Nature's Oregon havens offered solace — our saving grace.
      Escaping into the Cascades restored our inner peace.
      Towering Douglas Firs, Ponderosa Pines, Hemlocks and others reaffirmed our sense of resilience, having endured and survived hundreds of years longer than any of us mere mortals.
      Breathtaking mountain peaks stood majestically as reminders that lofty pursuits not only inspire, but lift our limits and boundaries.
Labor Day Retreat
       Rolling up Highway 22 eastbound out of Salem in search of an elusive Labor Day weekend campsite, I continually paused to take mental inventory of the beauty of Santiam Canyon and our seemingly endless opportunities to savor Oregon's outdoors.
      I had no idea how precious those memories would become.
      My first reflection surfaced at Fisherman's Bend, where I've pulled over on my way home from memorable hikes farther in the Cascades to flick a few fly casts into the Santiam River in hopes of striking a rainbow catch for dinner.
      Pangs of sadness gnawed a bit as I passed the Little Santiam Recreational area, knowing deep within the forest in rugged terrain making it nearly impossible to fight, yet that same isolated landscape somehow keeping it somewhat contained, the Opal Wilderness burned.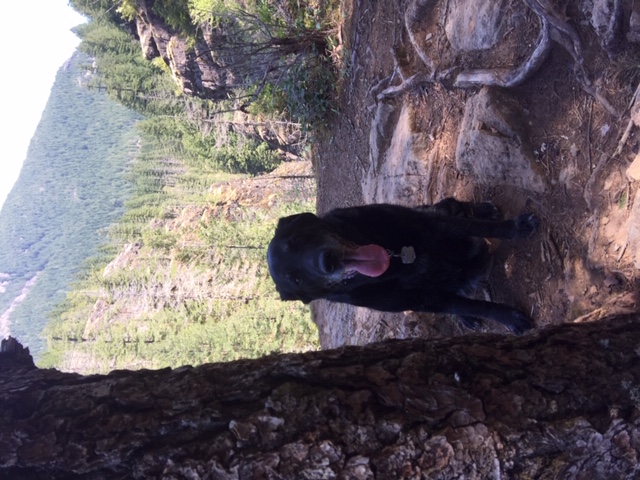 Ridgely on the Little Santiam River Trail with a view that lives only in our memories. Copyright photo by John Rezell
      Noting the Campground Full sign at Detroit Lake and the floating docks crammed with boats, I smiled at the popularity of this quaint oasis.
      Our summer season began with a Memorial Day weekend hike on the Breitenbush Trail, forced to drive deep into the forest in search of some solitude, or the closest we could find.
      Every spot to pull in a camper or pitch a tent appeared taken — Oregonians and our adventurous spirits on full display.
       In early June we would christen our new camper at Riverside Campground. We hiked some local trails and took the short drive up to the Santiam Exchange, to hike Clear Lake and venture a bit down the McKenzie River corridor.
      With the forests packed for Labor Day weekend up the Santiam Canyon, I continued down the McKenzie, again, reliving countless adventures along the way.
     We eventually scored a campsite up the Aufderheide Scenic Byway and reminisced about another amazing summer where nature had rekindled and refreshed our souls over and over, despite the craziness erupting around the world. 

Return to Reality
        Monday we drove home, down Highway 126, into Eugene, and home. Having moved from Eugene four years ago, it had been a long time since I ventured along Highway 126.
      Driving down through Blue River and Vida memories flooded of countless trips that began more than a quarter century ago with our first visit on vacation, and accelerated just 15 years ago when I wrote about new experiences as an outdoor columnist.
      On our first visit, the Vida Cafe introduced us to Oregon's unforgettable berry pies. A fire closed the cafe for a time a few years back, but it endured and reopened.

      We arrived safely home, savoring the comforting images in our minds.
      Then, Monday night, both river canyons burst into apocalyptic blazes.
       In a bizarre atmospheric twist, a blast of easterly winds — typically winter conditions — roared through the canyons.
       In the case of Santiam, reports believe a tree downed a power line sparked the blaze. Riding gusts more than 50 mph, it exploded into a fiery tsunami.
       On the McKenzie the cause remains unknown, yet the same fierce offshore flow created identical uncontrollable chaos.
       Daylight never really won out on Tuesday, the heavy smoke from the Santiam Canyon fire keeping our Dallas skies to an eerie kaleidoscope of deep yellow, blood red and fiery orange.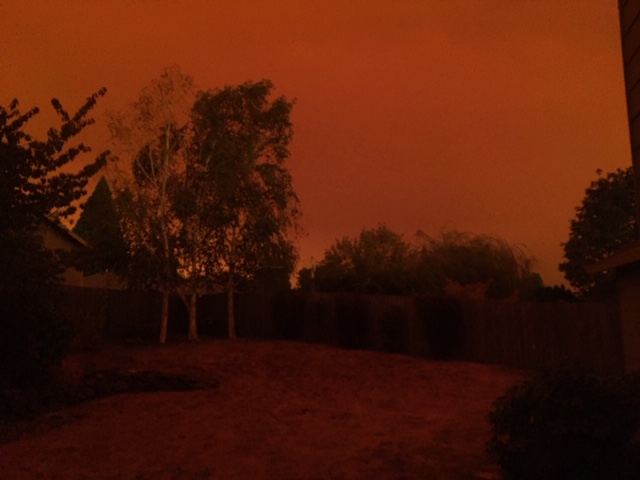 The late afternoon sky in Dallas on Tuesday. Copyright photo by John Rezell
          The first video to emerge online showed Fisherman's Bend smothered in an inferno. Reports continue to worsen, as of Wednesday 300,000 acres have been torched throughout the state, the vast majority up these two scenic byways.

       It could have been the smoky tinge to our air that kept my stomach churning throughout the day and into the night.
          But it wasn't.
       Detroit. Blue River. Vida. All destroyed.
       Thousands of steadfast Oregonians lost homes and businesses, and must tap into their pioneer spirit and relentless resolve to endure and survive.
        With huge slices of the best of Oregon gone, I feel the loss deep at my core and ache for those who lost more than a place to escape.
           Some recent photos from the areas torched by fire: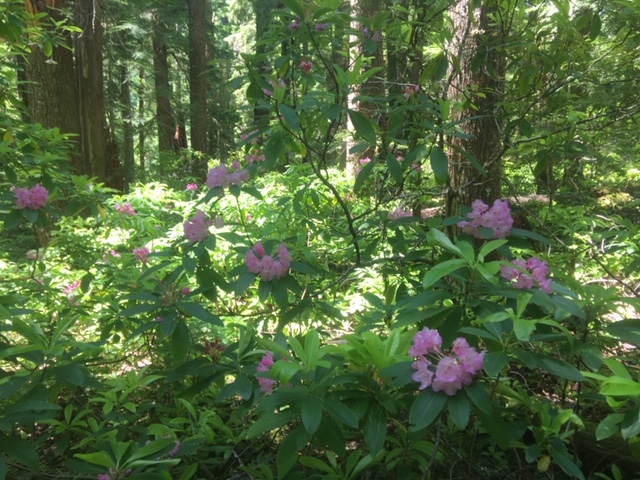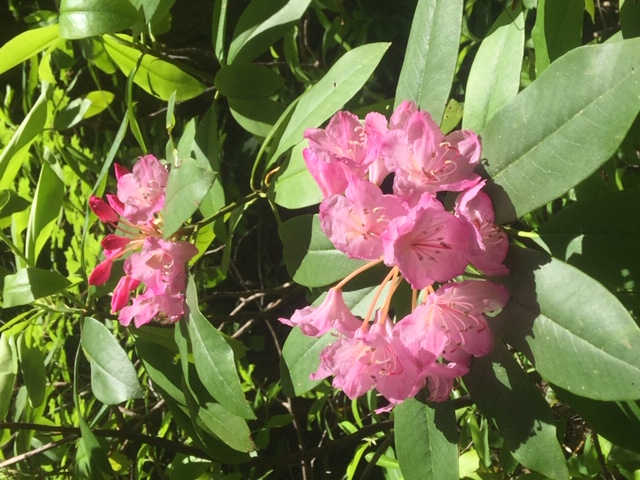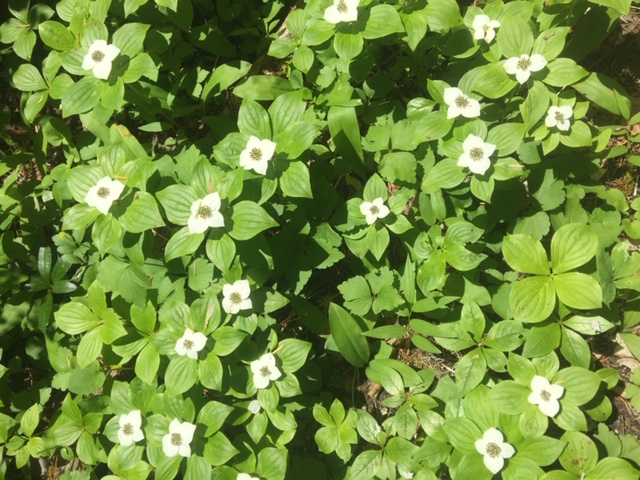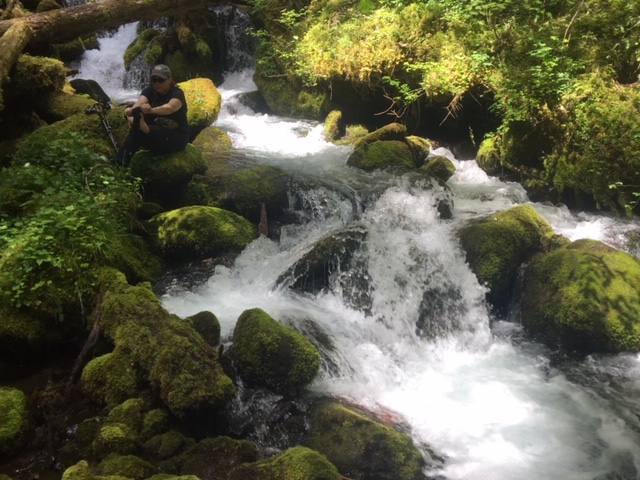 Categories: None
/