Shopping Cart
Your Cart is Empty
There was an error with PayPal
Click here to try again
Thank you for your business!
You should be receiving an order confirmation from Paypal shortly.
Exit Shopping Cart
| | |
| --- | --- |
| Posted by johnnieraz on September 19, 2020 at 12:10 AM | |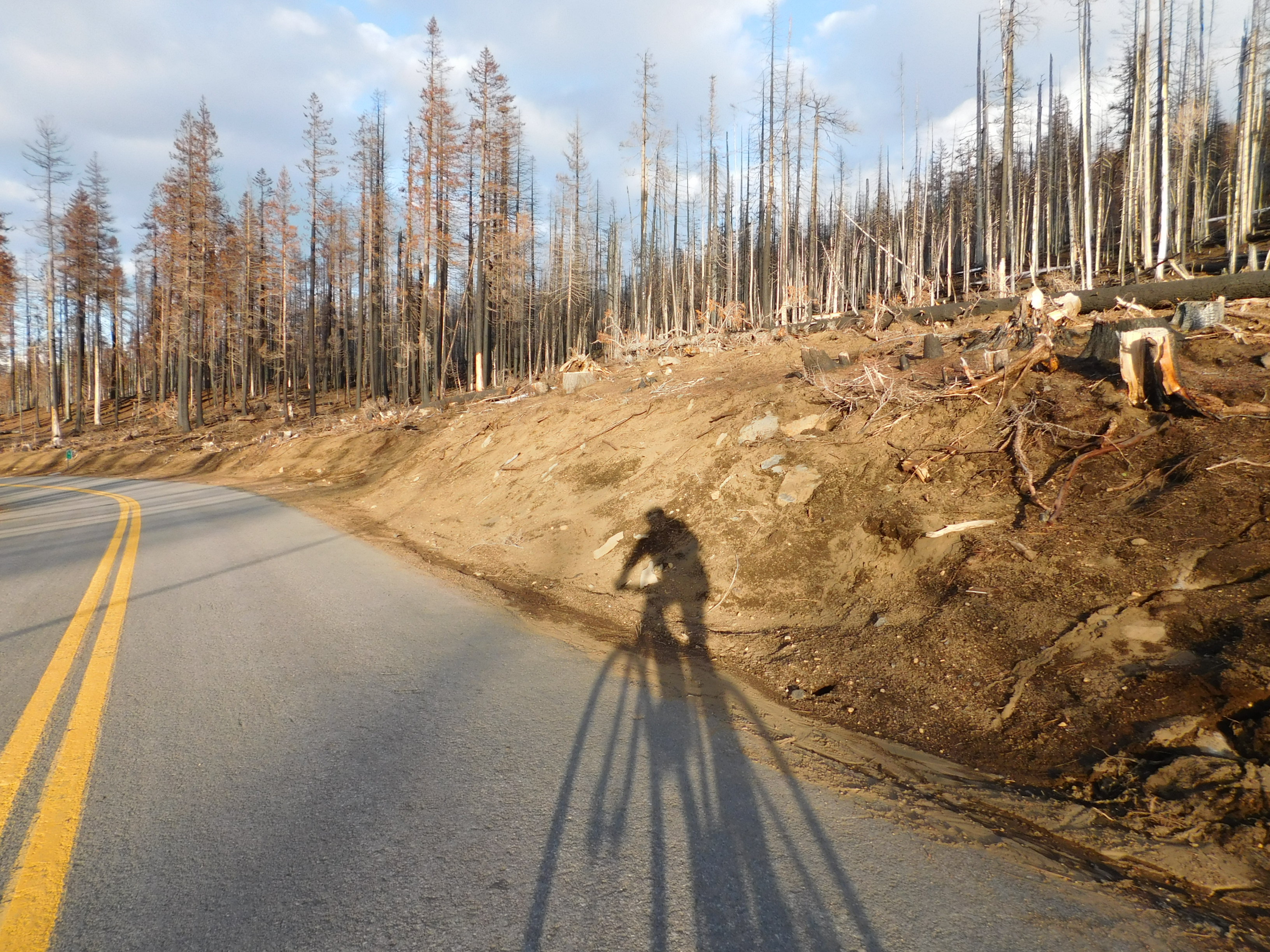 Fire damage on Highway 242 from a 2017 fire. Copyright photo by John Rezell

By John Rezell
     Three years had passed since I last drove up the Aufderheide Byway. On my way to score a Labor Day campsite, it was my first look at the area since a fire swept through in 2017, halting my annual journey to harvest Huckleberries.
      My insides wrenched looking at the once lush forest reduced to towering bare sticks with blackened edges.
      Ridges resembled the pointed teeth of a dog's hairbrush.
       This once breathtaking drive now moved me for other reasons.
       I've thought a lot about that drive the past few days since major fires have decimated Oregon. It wasn't my first taste of fire damage to hallowed grounds. I'm pretty sure it won't be my last.
      This week, as two of my favorite areas have been scorched, I realize it will be different.
       Profoundly different.
       As of Monday's count, eight Oregonians have lost their lives in these fires.
       It's one thing to stomach the sense of loss related to Mother Nature. It's another when the loss is human.
       I'm not sure how I'll react when I have the opportunity to return.
       And yes, I will return.
          I'll continue to head to the mountains with a quarter tank of gas to fill up in the small towns along the way to ensure those outposts remain in business.
       I'll stop at various markets to buy supplies I don't necessarily need to support them.
       I'll stop for breakfast, lunch or dinner, too.
       As we drove home Labor Day, unaware of a tidal wave of flames that would eventually follow, we saw an empty business still up for sale. We tossed around a few ideas of how we could revive it, and enjoy the serenity of mountain life.
        Looking at the fire reports, I doubt that building stands today.
        It probably went up in flames, just as our thoughts of someday heading to the hill for good.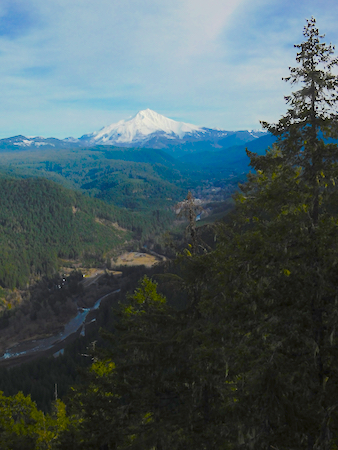 The view of Highway 22 from the Stahlman Trail just north of Detroit most likely doesn't look like this anymore. Copyright photo by John Rezell

Categories: None
/