Shopping Cart
Your Cart is Empty
There was an error with PayPal
Click here to try again
Thank you for your business!
You should be receiving an order confirmation from Paypal shortly.
Exit Shopping Cart
| | |
| --- | --- |
| Posted by johnnieraz on October 17, 2020 at 12:30 AM | |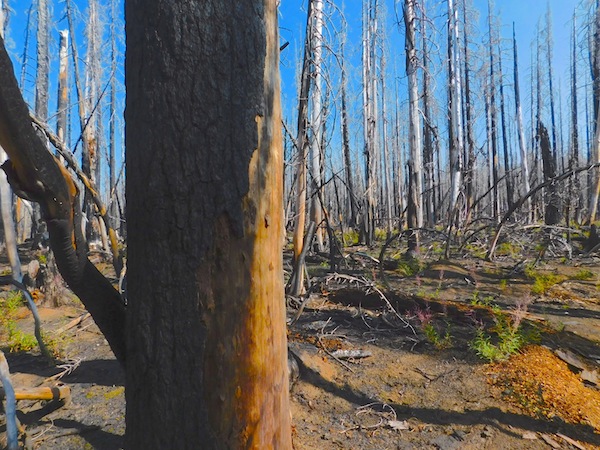 By John Rezell
     Deathly silent takes on a new meaning as my gut wrenches while wandering through the forest laid bare by fire.
     Blackened scrags of Douglas Firs, Hemlocks and Ponderosa Pines that conquered the crevices and ravines between desolate lava flows over hundreds of years smother the landscape for as far as the eye can see.
     Some stand strong, almost heroically, refusing complete surrender, while others have crashed into the dusty dirt and sand.
     Mother Nature's lush, green blanket of canopy that previously hugged and warmed my soul on so many hikes here disappeared in flames of a firestorm, replaced by naked poles.
     Three years have passed since the Milli Fire torched this area along Oregon's Scenic Highway 242 just east of the McKenzie Pass.
     A few green plants have emerged from the bare earth along with an occasional flower, prompting a pause in the churning in my stomach and the swirling in my head along the Matthieu Lakes Trail.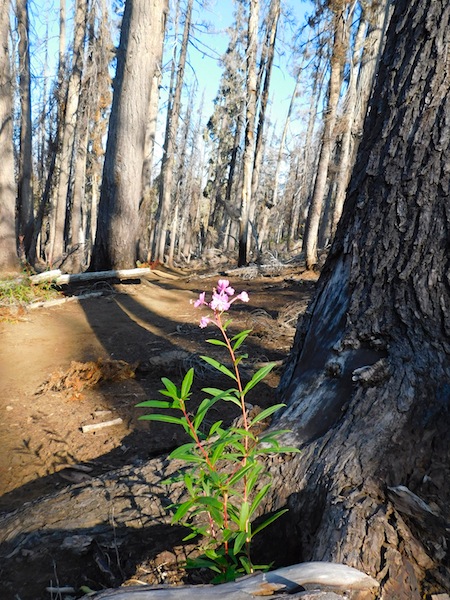 No sign whatsoever of any tree saplings emerging, testament to the long, long recover ahead. This forest will recover, yet will never be the same.
     New species carried on the mountain breeze will battle for survival with offspring of the previous landowners, and the forest will create new bond in its complicated underground network.
     A few miles up the trail, the firestorm somehow skipped over the ridge, saving this valley.
     By pure luck or, just maybe, deft actions of firefighters, the beauty surrounding Lower Matthieu Lake survived. I look out over lake and see the smoky haze from the Holiday Fire that still burns down the valley toward Eugene, having ignited more than a month ago.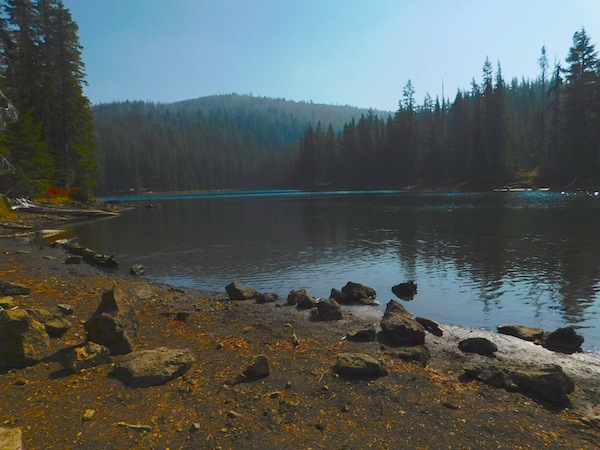 It likely will be months, most probably two seasons at least, before I can venture into Western Oregon's latest forest casualties up Highway 126 (the Holiday Fire) and Highway 22 (the Beachie Creek Fire) to see what favorite getaways have been lost.
     Then, as now, only memories of soaking in peaceful silence will have to sustain me through these painful moments of deadly silence.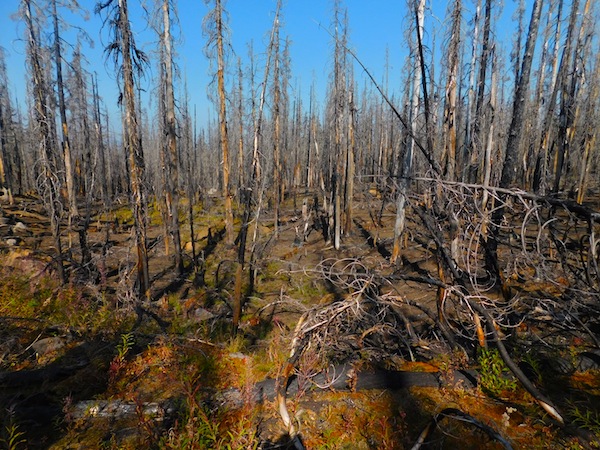 Categories: None
/