Shopping Cart
Your Cart is Empty
There was an error with PayPal
Click here to try again
Thank you for your business!
You should be receiving an order confirmation from Paypal shortly.
Exit Shopping Cart
| | |
| --- | --- |
| Posted by johnnieraz on February 14, 2022 at 12:15 AM | |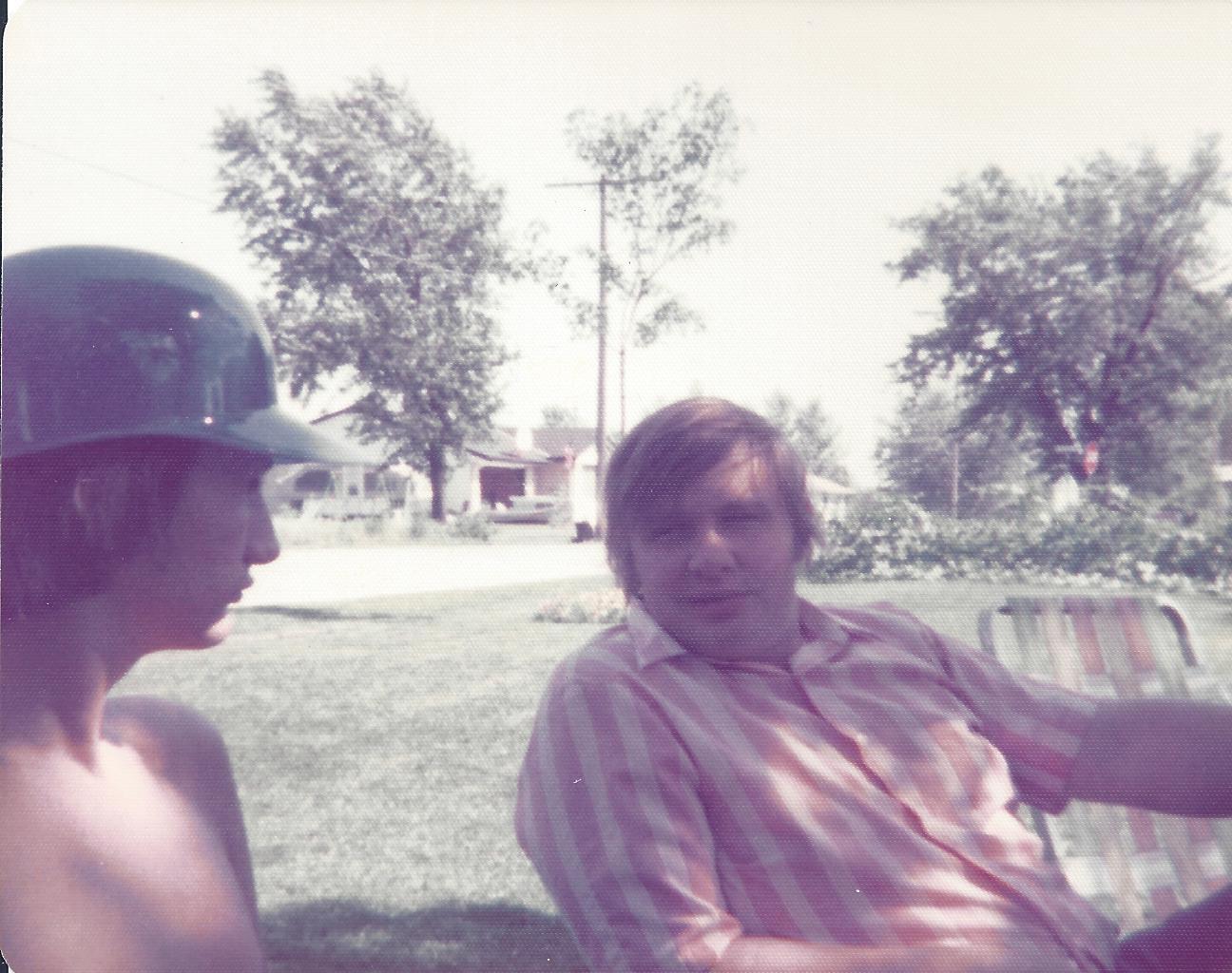 By John Rezell
     Most days I glide on my bike through the Baskett Slough headed to farther points of interest in search of a good, hard workout, but yesterday I felt overcome with the urge for a more pedestrian pace through this National Wildlife Refuge.
     I took my time, relaxing to soak in the beauty of thousands of Canada Geese in the field, Mallard Ducks skipping across the ponds taking flight, Red-tailed Hawks pouncing on tiny feasts in the grass, Kestrels sitting on the phone lines and a majestic Bald Eagle atop a dead tree.
      I embraced a break from my workout to savor the lesson of the art of slowing down, something I learned from the hardest working man I know.
Humble Beginnings
     Nothing more than a pipsqueak when this larger-than-life 5-foot-11, 275-plus-pound former college lineman entered my life, I probably shouldn't have even showed up as a tiny blip on his radar.
     I was 11 when I strutted down the aisle with his niece as he married my sister.
     I had no idea how he would fit into my life. I already had two older brothers — one 10 years older and one six years older. Dennis? He was even older than that.
     But somehow over the next few years, he found plenty of time to cart around my little brother and me on various adventures, often after spending the night at my sister's house. We had riots of fun with this huge teddy bear of a guy whose contagious laugh that spawns bright red rosy cheeks can crack up a room.
     Making Dennis laugh became a priority. So often, as adolescence kicked in, my efforts were, ah, more crass than not. Victim humor, if you will.
     Of course, Dennis had a good memory — revenge came swift and sweet.
     He took us to see the towering bluffs above Lake Michigan one Saturday morning, driving us down the road toward the dead end barricade at the edge of the abyss, where waves crashed into the rocky shoreline.
     Suddenly he began pumping one of the pedals frantically screaming, "THE BRAKES ARE OUT! THE BRAKES ARE OUT!" We were overcome with terror. I leaped into the backseat. My little brother reached to open the door. Just before we hit the barricade, Dennis burst into his signature laugh. That was the day I learned about the clutch pedal.
Personal Punching Bag
     As I hit 14 and 15, I sprouted up to about 5-8, all of about 97 pounds. Every holiday and in-between visit we'd play football or basketball in the yard, Dennis bouncing me around like a rag doll, and laughing wildly as I went flying.
    He also took me on some odd jobs. He worked for Marquette University and managed the greenhouse. On the side he worked to start a landscape business, naming it Eden II.
     As I mentioned, he is the hardest-working individual I've ever been around. He instilled that work ethic in me. But on our drives to and from long, hard jobs, we'd get lost for a while. We'd explore. We'd chill. We'd slow down. His nickname was Cool Hand Luke because he's also one of the easiest going, laid back mellow dudes I've known.
     Once I got a driver's license, I spent much more time with Dennis. I'd pop into the greenhouse on Fridays and talk well into the night. We'd steal away Saturdays. He took me fossil hunting, mushroom hunting, fishing, out to Horicon Marsh to see epic waves of geese, much like those that swirl about the Baskett Slough, and countless other adventures just road tripping to anywhere and seemingly everywhere.
     We had a simple rule when we'd roll out on a drive. You had to search out a road you've never been on before, and you must stop for every Historical Marker. I can't remember if we ever made it home on time for dinner. I'm pretty sure we never did. We spent endless hours talking about sports and life, more of the latter.
     A few years after college and getting married, Debbie and I rolled out of Wisconsin on a road trip in a brand new sporty car, hitting a lot of roads we had never been on, as we escaped to Southern California with no jobs lined up — a true leap of faith. While I have a natural curiosity embedded in my DNA as a writer, Dennis elevated my zest for adventure to another level. I'm not sure that move would have happened without his influence.
     I offered him a ride in the new car, a farewell drive. We hit the expressway in downtown Milwaukee. I casually asked if he remembered the drive to the bluffs. He immediately began laughing, cheeks exploding red. I planted my foot to the floor, and as we blasted past 100 mph I calmly mentioned the car only had a driver's side airbag. His nervous laughter soared to a new level. Revenge is sweet.
Life Moves On
    That was a long, long time ago. I've made it back for an adventure or two over the years, but none lately.
     Dennis went to the ER a few days ago, under the weather, wondering if he and my sister had contracted Covid. Nope. Instead they found a brain tumor.
     The hardest working man I know will fight this while he peacefully will accept his fate. He scheduled surgery saying, "They're gonna dig some stuff out."
     We chatted on the phone a few nights before his surgery. He shrugged that he has no regrets. I concurred, I have no regrets in life, either. He said, "Well, yeah, you've always gone out and done what you've wanted. I've always admired that about you."
     I was a little too choked up to remind him who taught me that.
     He did, however, mention that he kinda hoped for one more road trip. He traveled to the Northwest long before we moved here, and mentioned how much he loves it. He hoped to make it out one more time.
     "Well," I told him, "you get that stuff dug out, get your strength back this spring, and I'll come back and drive you out here myself."
     He said, "I'm in!"
     No truer words have been spoken. He's in, all right. He's in my heart and soul, as deep as one can be. It's just a shame that sooner rather than later he'll take that final road that none of us have ever been on.
EDITOR'S NOTE: I wrote this in December 2020 when Dennis was diagnosed. He passed away in January 2022. Sadly we never took that last roadtrip.

Categories: None
/